Denethor Costume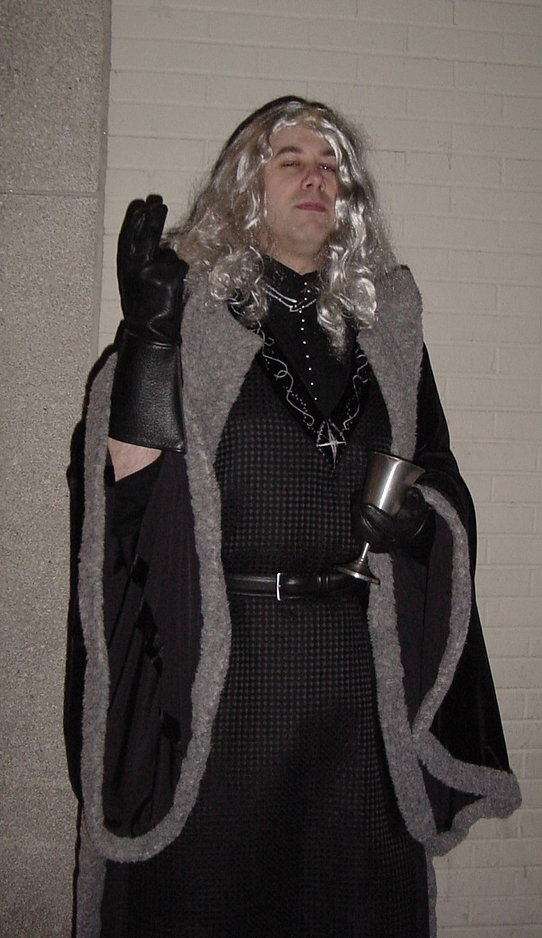 Includes: Long fur trimmed velvet robe with large sleeves, long tunic with embroidered neckline, black shirt with silver ball buttons. Cost dependent on materials chosen.
Pants, belt, boots, wig and gloves not included.
Cost: $300 - $600.
Click here for a detailed description of how I made this costume and for more photos.
References:
Photos from books and the internet
LotR Costumes at Alley Cat Scratch
Home | Costumes | Ordering | Contact Us